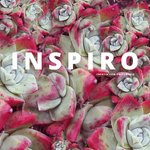 iNspiro
Visit Our Website: http://creativ.com/emilymarie | Proudly Supporting #TheCREATIVMovement iNspiro began as a model/photographer's industry identity in Phoenix, Arizona. Focused on the concept of providing empowering, inspirational content with a purpose, iNspiro now produces digital artwork and photography products ideal for high vibration living. Each piece is designed using a unique creation process which focuses on creativity as a catalyst for the release of positive energy. Products are energy-infused and created in a state of mind that encourages self exploration, seeking and general exploration of enlightenment. All items made with a light and love guarantee! iNspiro is also available for professional photography services (commercial & conceptual), media production and creative direction. iNspiro: Emily Marie - Artist Bio (http://creativ.com/emilymarie) I began my work in the fashion industry under the modeling persona, "Scylla Strange". Growing up in the fine art world, I was often used as the subject in my mother's paintings. While wandering at an exhibition of hers, I happened to stumble upon two of the most influential CREATIVS to grace my early career, international fine art duo Don Clapper and Vala Ola. Don snapped a few photos of me in their booth and before I knew it, I was booked for my first professional photo shoot. After posing as the subject in one of Vala's beautiful portraits, I began passionately pursuing various creative niches within the entertainment and fashion industries. I have a very intense passion for creating and inspiring others. It is that same passion that left me yearning for a furthered evolution of my creative process and forms of expression. Unsatisfied with my creative freedoms as a model/performer, I followed my intuition and began exploring fields such as social media marketing, freelance artistry, blogging, journalism, professional photography, painting, sculpting, digital art, spoken word and even creating music. People would always tell me, "You must choose one passion and stick with it!" I however believe that my passion is creativity in its entirety. It is, to my very core, a fundamental piece of who I am and who we all are. This realization lead me to discover and personally connect with the mission and core values of The CREATIV Movement. At this point in my creative journey, I knew I had discovered something incredible. Some months later, I was honored to be invited to join the amazing team behind the Movement and CREATIV.com. Currently I am working as a Community Development Coordinator within The CREATIV Movement, connecting the world through creativity, inspiration and information. Never give up on your dreams! Make them a reality and you will never work a day in your life. #IAMACREATIV iNspiro joined Society6 on November 13, 2014
More
Visit Our Website: http://creativ.com/emilymarie | Proudly Supporting #TheCREATIVMovement
iNspiro began as a model/photographer's industry identity in Phoenix, Arizona. Focused on the concept of providing empowering, inspirational content with a purpose, iNspiro now produces digital artwork and photography products ideal for high vibration living. Each piece is designed using a unique creation process which focuses on creativity as a catalyst for the release of positive energy. Products are energy-infused and created in a state of mind that encourages self exploration, seeking and general exploration of enlightenment.
All items made with a light and love guarantee!
iNspiro is also available for professional photography services (commercial & conceptual), media production and creative direction.
iNspiro: Emily Marie - Artist Bio (http://creativ.com/emilymarie)
I began my work in the fashion industry under the modeling persona, "Scylla Strange". Growing up in the fine art world, I was often used as the subject in my mother's paintings. While wandering at an exhibition of hers, I happened to stumble upon two of the most influential CREATIVS to grace my early career, international fine art duo Don Clapper and Vala Ola. Don snapped a few photos of me in their booth and before I knew it, I was booked for my first professional photo shoot. After posing as the subject in one of Vala's beautiful portraits, I began passionately pursuing various creative niches within the entertainment and fashion industries. I have a very intense passion for creating and inspiring others. It is that same passion that left me yearning for a furthered evolution of my creative process and forms of expression. Unsatisfied with my creative freedoms as a model/performer, I followed my intuition and began exploring fields such as social media marketing, freelance artistry, blogging, journalism, professional photography, painting, sculpting, digital art, spoken word and even creating music. People would always tell me, "You must choose one passion and stick with it!" I however believe that my passion is creativity in its entirety. It is, to my very core, a fundamental piece of who I am and who we all are. This realization lead me to discover and personally connect with the mission and core values of The CREATIV Movement. At this point in my creative journey, I knew I had discovered something incredible. Some months later, I was honored to be invited to join the amazing team behind the Movement and CREATIV.com. Currently I am working as a Community Development Coordinator within The CREATIV Movement, connecting the world through creativity, inspiration and information. Never give up on your dreams! Make them a reality and you will never work a day in your life. #IAMACREATIV
iNspiro joined Society6 on November 13, 2014.