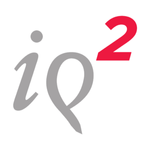 Intelligence Squared U.S. Debates
Welcome to the most intelligent boutique on the web. Inspire provocative debates at any moment with the first exclusive collection from Intelligence Squared U.S. Debates. Should we genetically modify food? Does income inequality impair the American dream? Has the Second Amendment outlived its usefulness? IQ2US has presented nearly 100 debates on the most important issues of our time, with millions tuning in on radio and television. A nonprofit organization dedicated to raising the level of public discourse in the United States, our exclusive debate images, designed with award-winning illustrator Thomas James, are available for the first time on Society 6. What's your IQ2? To join the next debate, visit us online at iq2us.org. Intelligence Squared U.S. Debates joined Society6 on March 10, 2014
More
Welcome to the most intelligent boutique on the web. Inspire provocative debates at any moment with the first exclusive collection from Intelligence Squared U.S. Debates.
Should we genetically modify food? Does income inequality impair the American dream? Has the Second Amendment outlived its usefulness? IQ2US has presented nearly 100 debates on the most important issues of our time, with millions tuning in on radio and television.
A nonprofit organization dedicated to raising the level of public discourse in the United States, our exclusive debate images, designed with award-winning illustrator Thomas James, are available for the first time on Society 6.
What's your IQ2? To join the next debate, visit us online at iq2us.org.
Intelligence Squared U.S. Debates joined Society6 on March 10, 2014.