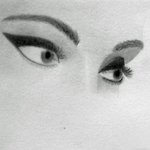 IntheGRAYspace
I have a passion for all things design related, and have always loved working with pen and pencil. I studied architecture at Cornell University, and after working as an architectural designer for a few years, made the shift to graphic design. I love to experiment with new styles all the time but consistently find myself veering back towards the minimal. I love shades of gray, pops of color, and lots of quotes! Please reach out! If you've purchased one of my items, I'd love to hear from you. Tag me on instagram to let me see your post! https://inthegrayspace.com https://www.instagram.com/inthegrayspace/ https://www.pinterest.com/nicolechinnici/ IntheGRAYspace joined Society6 on November 15, 2014
More
I have a passion for all things design related, and have always loved working with pen and pencil. I studied architecture at Cornell University, and after working as an architectural designer for a few years, made the shift to graphic design.
I love to experiment with new styles all the time but consistently find myself veering back towards the minimal. I love shades of gray, pops of color, and lots of quotes!
Please reach out! If you've purchased one of my items, I'd love to hear from you. Tag me on instagram to let me see your post!
https://inthegrayspace.com https://www.instagram.com/inthegrayspace/ https://www.pinterest.com/nicolechinnici/
IntheGRAYspace joined Society6 on November 15, 2014.