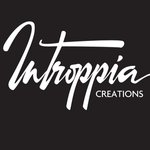 Introppia
Introppia is a freelance illustrator based in Madrid, Spain. She is specializing in drawings about sports and nature, working mainly in advertising, editorial, postcards, and textile projects. She has a BA in Advertising Graphics which she obtained in the School of Arts n.10 from Madrid. Although she always wanted to work as an illustrator, the combination of her advertising skills and her drawing ability become her projects in powerful images full of hidden meanings. Introppia joined Society6 on October 13, 2014
More
Introppia is a freelance illustrator based in Madrid, Spain. She is specializing in drawings about sports and nature, working mainly in advertising, editorial, postcards, and textile projects.
She has a BA in Advertising Graphics which she obtained in the School of Arts n.10 from Madrid. Although she always wanted to work as an illustrator, the combination of her advertising skills and her drawing ability become her projects in powerful images full of hidden meanings.
Introppia joined Society6 on October 13, 2014.