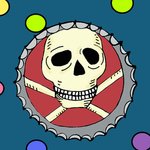 Intuitive Whimsy
INSPIRATION: love, connection, vintage, vibrancy, whimsy, adventures, nature, beauty, simplicity, details... GUIDE: intuition, my heart, the people I make art for DESIRE: to live a creative, electric, passionate life full of meaningful connections; to never stop learning, growing, loving, giving, dreaming, and having fun. DREAM: to be a working artist (it's starting to happen, bit by bit, and I am loving every second of it!) CONNECT WITH ME: www.lostinsicilia.com intuitivewhimsy@mail.com Intuitive Whimsy joined Society6 on August 17, 2014
More
INSPIRATION: love, connection, vintage, vibrancy, whimsy, adventures, nature, beauty, simplicity, details...
GUIDE: intuition, my heart, the people I make art for
DESIRE: to live a creative, electric, passionate life full of meaningful connections; to never stop learning, growing, loving, giving, dreaming, and having fun.
DREAM: to be a working artist (it's starting to happen, bit by bit, and I am loving every second of it!)
CONNECT WITH ME: www.lostinsicilia.com intuitivewhimsy@mail.com
Intuitive Whimsy joined Society6 on August 17, 2014.