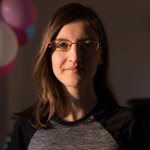 Josie
Hello, nice to meet you!! I'm Josie, a fashion designer and a visual artist.
I really enjoy patterns, prints and digital illustrations, and I see every surface as an opportunity to decorate. I usually use vector illustrations and some good oldschool ink / japanese watercolors.
I'm a fine tuner and a perfectionist, so I sometimes spend a lot of time trying to get things just right. I also enjoy entertaining people, so if I can come with something funny or quirky to draw, I'll definitely try and make you smile.
Thanks for reading and any feedback is always appreciated!
Read more
Curtains by Josie
1 result
Filter