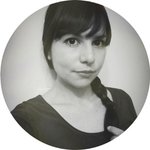 Irene Garcia
My name is Irene Garcia and I'm an illustrator living and working in Los Angeles. I sometimes go by Sirenita, a nickname I've had since I was little.
I love painting and drawing. My art stems from a fascination with ghost stories, myths, history, dolls, magic and the occult.
And once in a while I love to photograph toys.
Read more
Irene Garcia's Store
Filter