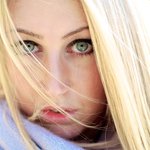 Melissa Ferrara (Iron and Honey)
Melissa Ferrara is a photographer based in Chicago, Illinois. She is experienced in both fine art photography as well as professional portrait photography. A veteran of local art exhibitions including Crown Point's 4th Friday Arts and South Shore Arts' 67th Annual Salon Show, at 21, Melissa was also the youngest photographer to be featured at Calmer House Gallery in Joliet, Illinois. Melissa Ferrara is Iron & Honey. No, she's not a cyborg bee-keeper, it's all in her name. Melissa is Greek for "honey bee" and Ferrara is a Latin derivative of ferrum meaning "iron." www.ironhoney.com Melissa Ferrara (Iron and Honey) joined Society6 on February 1, 2013
More
Melissa Ferrara is a photographer based in Chicago, Illinois. She is experienced in both fine art photography as well as professional portrait photography. A veteran of local art exhibitions including Crown Point's 4th Friday Arts and South Shore Arts' 67th Annual Salon Show, at 21, Melissa was also the youngest photographer to be featured at Calmer House Gallery in Joliet, Illinois.
Melissa Ferrara is Iron & Honey. No, she's not a cyborg bee-keeper, it's all in her name. Melissa is Greek for "honey bee" and Ferrara is a Latin derivative of ferrum meaning "iron."
www.ironhoney.com
Melissa Ferrara (Iron and Honey) joined Society6 on February 1, 2013.
Melissa Ferrara (Iron and Honey)'s Store
39 results
Filter