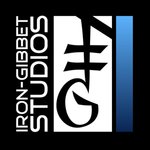 Iron-Gibbet Studios
Iron-Gibbet Studios is a collaborative effort between two primary artists. Together, we create comics and illustrations. Our two current titles are 'Requiem Mask' (based off of "The Phantom of the Opera" by Gaston Leroux) and 'The Refuge' (an original title) with more along the way! You can check out our comics by going to our website, www.iron-gibbet.com Iron-Gibbet Studios joined Society6 on January 20, 2013
More
Iron-Gibbet Studios is a collaborative effort between two primary artists. Together, we create comics and illustrations. Our two current titles are 'Requiem Mask' (based off of "The Phantom of the Opera" by Gaston Leroux) and 'The Refuge' (an original title) with more along the way!
You can check out our comics by going to our website, www.iron-gibbet.com
Iron-Gibbet Studios joined Society6 on January 20, 2013.