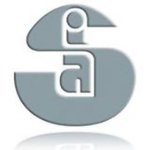 Isabel Lorenzo
Isa draws and paints since she can remember. ESDIP former student of his working life has led her to the world of advertising. After eight years of experience in this field and a brief but enriching intrusion in textile design, it's time to exploit his creative vein and unleash the artist within. Very influenced by contemporary music and decades of 50-60-70 in his artworks the letters are turned to images. Feel special predilection for bittersweet lyrics that artists portray the darker side of reality fleeing the easy romance. Artists expressed with strength, passion and even anger in letters charged lyricism. Isa seeks to convey those feelings into his works using combinations of unexpected techniques that give their artwork looks "rough" halfway between sketch and urban art" Isabel Lorenzo joined Society6 on January 9, 2014
More
Isa draws and paints since she can remember. ESDIP former student of his working life has led her to the world of advertising. After eight years of experience in this field and a brief but enriching intrusion in textile design, it's time to exploit his creative vein and unleash the artist within.
Very influenced by contemporary music and decades of 50-60-70 in his artworks the letters are turned to images. Feel special predilection for bittersweet lyrics that artists portray the darker side of reality fleeing the easy romance. Artists expressed with strength, passion and even anger in letters charged lyricism. Isa seeks to convey those feelings into his works using combinations of unexpected techniques that give their artwork looks "rough" halfway between sketch and urban art"
Isabel Lorenzo joined Society6 on January 9, 2014.