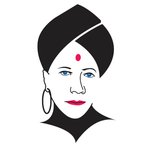 isoCollage
I am an artist and graphic designer from Atlanta, Georgia. At the moment I am primarily working in traditional and digital collage. I attended The Atlanta College of Art and received a BFA in Photography and Printmaking in 1993. I've shown work at Tate Britain, Fine Arts Center pARTners, and Oglethorpe University. For a complete look at the work, visit isocollage.weebly.com isoCollage joined Society6 on August 13, 2015
More
I am an artist and graphic designer from Atlanta, Georgia. At the moment I am primarily working in traditional and digital collage.
I attended The Atlanta College of Art and received a BFA in Photography and Printmaking in 1993.
I've shown work at Tate Britain, Fine Arts Center pARTners, and Oglethorpe University.
For a complete look at the work, visit isocollage.weebly.com
isoCollage joined Society6 on August 13, 2015.