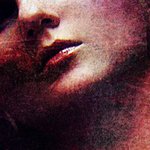 itcamefromthesky
HELLO. My name is Alan Ashcraft and I am a 25 year old graphic designer and commercial artist. Over the last 7 years, I've designed merch, album artwork, tour posters, and even skate decks for several bands, solo artists, and record labels. Although a large majority of my artwork is commissioned by various contacts within the entertainment industry, I have also worked with clothing companies, independent organizations, and small businesses. itcamefromthesky joined Society6 on March 12, 2012
More
HELLO. My name is Alan Ashcraft and I am a 25 year old graphic designer and commercial artist. Over the last 7 years, I've designed merch, album artwork, tour posters, and even skate decks for several bands, solo artists, and record labels.
Although a large majority of my artwork is commissioned by various contacts within the entertainment industry, I have also worked with clothing companies, independent organizations, and small businesses.
itcamefromthesky joined Society6 on March 12, 2012.
Mugs by itcamefromthesky
4 result
Filter