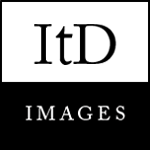 ItD Images
Hello everyone! Thank you for visiting my galleries. ItD Images is not a company. ItD is an acronym for my full name as individual image creator from Italy. You may want to see other images of mine (in larger formats with details/blow-ups too) on my three-language (English, French, Italian) website http://www.itd-images.com. If you want to purchase the print of an image you've seen on my personal site not yet included here on Society6, you can contact me so that I upload that image. You can email me in any of the three languages at contact@itd-images.com © ItD Images - All Rights Reserved. COPYRIGHT AND LEGAL NOTICE http://www.itd-images.com/en/copyright.html ItD Images joined Society6 on November 22, 2012
More
Hello everyone! Thank you for visiting my galleries.
ItD Images is not a company. ItD is an acronym for my full name as individual image creator from Italy. You may want to see other images of mine (in larger formats with details/blow-ups too) on my three-language (English, French, Italian) website http://www.itd-images.com. If you want to purchase the print of an image you've seen on my personal site not yet included here on Society6, you can contact me so that I upload that image. You can email me in any of the three languages at contact@itd-images.com
© ItD Images - All Rights Reserved.
COPYRIGHT AND LEGAL NOTICE http://www.itd-images.com/en/copyright.html
ItD Images joined Society6 on November 22, 2012.
ItD Images's Store
74 results
Filter