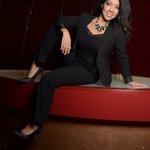 Ivanna Mauricio
Welcome to my shop! I get inspired with the magic of colors and light. I'm from the beautiful half of island Dominican Republic. I love to explore, create and discovered continuously , being inspired through people, nature and different situations around my environment. I hope you find some emotion inside my images that I enjoy creating just for you! Thanks for visit! ~~~~~~~~~~~~~~~~~~~~~~~~~ WEBSITES: https://www.behance.net/ivannamauricio Ivanna Mauricio joined Society6 on September 29, 2012
More
Welcome to my shop!
I get inspired with the magic of colors and light. I'm from the beautiful half of island Dominican Republic. I love to explore, create and discovered continuously , being inspired through people, nature and different situations around my environment.
I hope you find some emotion inside my images that I enjoy creating just for you!
Thanks for visit!

WEBSITES:

https://www.behance.net/ivannamauricio

Ivanna Mauricio joined Society6 on September 29, 2012.