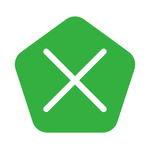 If You Build It
We are a creative agency based in Sydney, Australia. We plan, build and activate brands and websites that are functional, beautiful and enage your target audience. We also make 'love projects' – works that feed our passion and nourish our creative souls, purely by us and for us. These are our love projects, and now they can be for you, too. ifyoubuildit.com.au If You Build It joined Society6 on August 22, 2013
More
We are a creative agency based in Sydney, Australia. We plan, build and activate brands and websites that are functional, beautiful and enage your target audience.
We also make 'love projects' – works that feed our passion and nourish our creative souls, purely by us and for us. These are our love projects, and now they can be for you, too.
ifyoubuildit.com.au
If You Build It joined Society6 on August 22, 2013.
If You Build It's Store
66 results
Filter