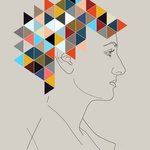 Izuma/Double Room
Izabela Wadolowska is a polish artist. Everyday she is preoccupied with illustrating, designing theater scenography, costumes and 'adding colour' to the childhood of her daughters. In her free time she paints in various media. You can find her works: http://izuma.pl/ If You looking for wallpapers design: http://www.doubleroom.eu/ Mail contact: izuma@tlen.pl contakt@doubleroom.eu Izuma/Double Room joined Society6 on January 1, 2015
More
Izabela Wadolowska is a polish artist. Everyday she is preoccupied with illustrating, designing theater scenography, costumes and 'adding colour' to the childhood of her daughters. In her free time she paints in various media.
You can find her works: http://izuma.pl/
If You looking for wallpapers design: http://www.doubleroom.eu/
Mail contact: izuma@tlen.pl contakt@doubleroom.eu
Izuma/Double Room joined Society6 on January 1, 2015.