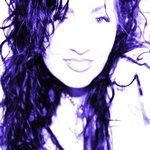 Izabella Blue
♥ .¸¸.•**•.¸¸.•*¨♥*♥ .¸¸.•**•.¸¸.•*¨♥♥ .¸¸.•**•.¸¸.•♥*♥ .¸¸.•**•.¸¸.•*¨♥♥ .¸¸.•**•.¸¸.• Self taught artist…outsider/mixed media/digital collage photo manipulator. Creator and Founder of Creative Souls. Mixed media collage ~ surreal ~ victorian ~ vintage ~ dark art ~ revamped clothing and jewelry ~ funky junque & sweet salvage ~ sewing ~ altered art & clothing "There is no excellent beauty that hath not some strangeness in the proportion." ~Sir Francis Bacon Published.... ~"Altered Art Cards Workshop" by Bernie Berlin ~"Never Forgotten" (front cover) ZNE ~"Exhibition 36" by Susan Tuttle ~"Digital Expressions" by Susan Tuttle due out 2010 ~"Altered Art Circus" by Lisa Kettle ~"Artful Blogging ~Stampington Magazine ~"The Pulse of Mixed Media: Secrets and Passions of 100 Artists Revealed" ~Seth Apter ~"NW Creative Arts Magazine 2014" ~"Scarlet Pink Magazine 2015" Online Presence ~ Website~ http://izabella777.wix.com/izabellas-blue Website~ http://izabellaartgirl.wix.com/izabellablue Jewelry chloe + isabel~ https://www.facebook.com/chloeisabelljewelry Creative Souls blog~ http://creativesoulz.blogspot.com/ Creative Souls Facebook~ https://www.facebook.com/pages/Creative-Souls/303267844346?ref=br_tf Izabella's Blue blog~ http://izabella.typepad.com/ Etsy Shoppe~ http://www.etsy.com/shop/Izabellah ♥ .¸¸.•**•.¸¸.•*¨♥*♥ .¸¸.•**•.¸¸.•*¨♥♥ .¸¸.•**•.¸¸.•♥*♥ .¸¸.•**•.¸¸.•*¨♥♥ .¸¸.•**•.¸¸.• Izabella Blue joined Society6 on October 16, 2014
More
♥ .¸¸.••.¸¸.•¨♥♥ .¸¸.••.¸¸.•¨♥♥ .¸¸.••.¸¸.•♥♥ .¸¸.•*•.¸¸.•¨♥♥ .¸¸.••.¸¸.•
Self taught artist…outsider/mixed media/digital collage photo manipulator. Creator and Founder of Creative Souls.
Mixed media collage ~ surreal ~ victorian ~ vintage ~ dark art ~ revamped clothing and jewelry ~ funky junque & sweet salvage ~ sewing ~ altered art & clothing
"There is no excellent beauty that hath not some strangeness in the proportion." ~Sir Francis Bacon
Published.... ~"Altered Art Cards Workshop" by Bernie Berlin ~"Never Forgotten" (front cover) ZNE ~"Exhibition 36" by Susan Tuttle ~"Digital Expressions" by Susan Tuttle due out 2010 ~"Altered Art Circus" by Lisa Kettle ~"Artful Blogging ~Stampington Magazine ~"The Pulse of Mixed Media: Secrets and Passions of 100 Artists Revealed" ~Seth Apter ~"NW Creative Arts Magazine 2014" ~"Scarlet Pink Magazine 2015"
Online Presence ~
Website~ http://izabella777.wix.com/izabellas-blue
Website~ http://izabellaartgirl.wix.com/izabellablue
Jewelry chloe + isabel~ https://www.facebook.com/chloeisabelljewelry
Creative Souls blog~ http://creativesoulz.blogspot.com/
Creative Souls Facebook~ https://www.facebook.com/pages/Creative-Souls/303267844346?ref=br_tf
Izabella's Blue blog~ http://izabella.typepad.com/
Etsy Shoppe~ http://www.etsy.com/shop/Izabellah
♥ .¸¸.••.¸¸.•¨♥♥ .¸¸.••.¸¸.•¨♥♥ .¸¸.••.¸¸.•♥♥ .¸¸.•*•.¸¸.•¨♥♥ .¸¸.••.¸¸.•
Izabella Blue joined Society6 on October 16, 2014.
Izabella Blue's Store
76 results
Filter