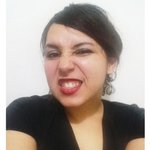 Isa Pagani Art & Design
Hey, all! I'm a goofy artist living in the greater Boston area, with a love of design, photography, and art! My weapons are my Nikon 5100, my Wacom Intuos 3, and Adobe LightRoom. I'm still learning and really hope to improve with time. Any constructive criticism is highly encouraged and accepted! You can follow me on twitter at @ipagani_art! Cheers! Isa Pagani Art & Design joined Society6 on January 21, 2015
More
Hey, all!
I'm a goofy artist living in the greater Boston area, with a love of design, photography, and art!
My weapons are my Nikon 5100, my Wacom Intuos 3, and Adobe LightRoom.
I'm still learning and really hope to improve with time. Any constructive criticism is highly encouraged and accepted!
You can follow me on twitter at @ipagani_art!
Cheers!
Isa Pagani Art & Design joined Society6 on January 21, 2015.
Isa Pagani Art & Design's Store
6 results
Filter