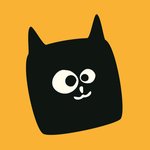 Jacek Muda
Welcome! My name is Jacek Muda, I'm graphic designer and web developer from Poland. I use mixed techniques in my work. 3D modeling, painting, drawing, photography, sculpture, like most people who are accustomed to graphics. I am using licensed software from Adobe (Illustrator, Photoshop, InDesign), but also using free software: Krita, Inkscape and Blender. My homepage: www.jacekmuda.pl Facebook: https://www.facebook.com/jacekarts Jacek Muda joined Society6 on March 18, 2013
More
Welcome! My name is Jacek Muda, I'm graphic designer and web developer from Poland. I use mixed techniques in my work. 3D modeling, painting, drawing, photography, sculpture, like most people who are accustomed to graphics. I am using licensed software from Adobe (Illustrator, Photoshop, InDesign), but also using free software: Krita, Inkscape and Blender.
My homepage: www.jacekmuda.pl Facebook: https://www.facebook.com/jacekarts
Jacek Muda joined Society6 on March 18, 2013.