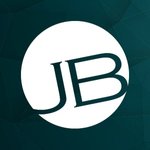 Jacob Brcic
I am a freelance photographer and designer out of St. Louis, MO USA. I have been a long time automotive enthusiast and most of what I like to do is based around that. I love to create complexity through simplicity in both my designs and photos. Feel free to contact me via jacob@jacobbrcic.com Thanks for stopping by! Jacob Brcic joined Society6 on February 11, 2013
More
I am a freelance photographer and designer out of St. Louis, MO USA. I have been a long time automotive enthusiast and most of what I like to do is based around that. I love to create complexity through simplicity in both my designs and photos.
Feel free to contact me via jacob@jacobbrcic.com
Thanks for stopping by!
Jacob Brcic joined Society6 on February 11, 2013.