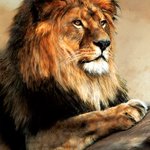 JacqChristiaan Art
Hello, thank you for visiting. My name is Jacq. I was born and raised in Amsterdam, the Netherlands. I am self-taught. Since 1995 photography has been a means to express creativily all that I see and experience around me. I worked as a professional photographer and got recognition by publications in different photo magazines, books and exhibitions. In addition to photography, I also create digital art such as photo manipulations, digital mixed media and paintings. Hereby, I often use my own photos as a base/reference and/or use elements from them. Today I focus on autonomous work and commissions. Please feel free to contact me. JacqChristiaan Art joined Society6 on November 11, 2014
More
Hello, thank you for visiting.
My name is Jacq. I was born and raised in Amsterdam, the Netherlands. I am self-taught.
Since 1995 photography has been a means to express creativily all that I see and experience around me. I worked as a professional photographer and got recognition by publications in different photo magazines, books and exhibitions. In addition to photography, I also create digital art such as photo manipulations, digital mixed media and paintings. Hereby, I often use my own photos as a base/reference and/or use elements from them.
Today I focus on autonomous work and commissions.
Please feel free to contact me.
JacqChristiaan Art joined Society6 on November 11, 2014.
JacqChristiaan Art's Store
64 results
Filter