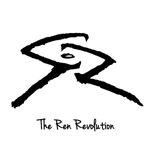 The Ren Revolution
The Ren Revolution is an Artistic Movement. We believe that Art is the foundation of culture and Unity is the backbone of society. We display that message by creating, exposing or collaborating with Artists of all mediums. visit our site || www.therenrevolution.com || The Ren Revolution joined Society6 on January 20, 2015
More
The Ren Revolution is an Artistic Movement. We believe that Art is the foundation of culture and Unity is the backbone of society. We display that message by creating, exposing or collaborating with Artists of all mediums.
visit our site || www.therenrevolution.com ||
The Ren Revolution joined Society6 on January 20, 2015.