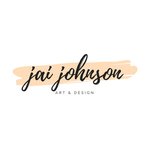 Jai Johnson
I am a photographer, artist and designer living in Jackson, TN. I use textures in my photos to turn them into works of art -- much like a painting -- for home and office decor. I'm pretty traditional with most of my photography work, striving to create timeless works of art. My favorite subjects are birds, animals, wildlife, and beautiful landscape scenes. I also create designs, using a combination of textures, paint, graphic design, and shapes. I'm all about color - rich, vibrant colors, and love to create emotion with glowing scenes, the glint in an animal's eye, inspirational words from time to time, and unique patterns. See my full portfolio at http://www.jaiart.com All work is © Jai Johnson/Johnson Art International and may not be reproduced without permission. For licensing information and fees, please visit http://www.johnsonartinternational.com/ Jai Johnson joined Society6 on December 24, 2012
More
I am a photographer, artist and designer living in Jackson, TN. I use textures in my photos to turn them into works of art -- much like a painting -- for home and office decor. I'm pretty traditional with most of my photography work, striving to create timeless works of art. My favorite subjects are birds, animals, wildlife, and beautiful landscape scenes.
I also create designs, using a combination of textures, paint, graphic design, and shapes. I'm all about color - rich, vibrant colors, and love to create emotion with glowing scenes, the glint in an animal's eye, inspirational words from time to time, and unique patterns.
See my full portfolio at http://www.jaiart.com
All work is © Jai Johnson/Johnson Art International and may not be reproduced without permission. For licensing information and fees, please visit http://www.johnsonartinternational.com/
Jai Johnson joined Society6 on December 24, 2012.