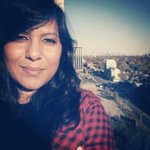 Jaina Tharakan
Jaina Tharakan is a Toronto based freelance photographer. Her interest in photography was sparked in her years studying at the University of Toronto where she had the opportunity to pick up a camera for the first time and learn about both the technical and artistic sides of the craft. Jaina's style would be described as minimalist. Bringing interesting lines and shapes to the forefront, her aim is to capture the beauty in the unexpected. For further information, please contact Jaina at jaina.tharakan@gmail.com Jaina Tharakan joined Society6 on March 21, 2011
More
Jaina Tharakan is a Toronto based freelance photographer. Her interest in photography was sparked in her years studying at the University of Toronto where she had the opportunity to pick up a camera for the first time and learn about both the technical and artistic sides of the craft. Jaina's style would be described as minimalist. Bringing interesting lines and shapes to the forefront, her aim is to capture the beauty in the unexpected.
For further information, please contact Jaina at jaina.tharakan@gmail.com
Jaina Tharakan joined Society6 on March 21, 2011.
Canvas by Jaina Tharakan
128 results
Filter