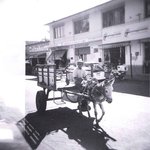 Jake Dockter
All proceeds will go to PDX Alliance for Self-Care. Their website is pdxasc.org.
"At PDX Alliance for Self-Care (PDX ASC), our mission is to connect marginalized and vulnerable communities with self-care resources, practitioners, education, events, and advocacy.
​
For communities of color, refugees, activists, and other vulnerable and marginalized groups, simply existing is exhausting. These groups often earn lower wages and have to deal with both covert and overt acts of racism, sexism, xenophobia, transphobia, ableism, and the like, day after day."
Read more
Jake Dockter's Store
Filter
1a73e6e3-c12f-4055-829a-873322ae97f3

Popular

1ee9fe24-7de3-4384-964d-0f6436f7547e

All