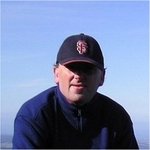 John Kelly Photography (UK)
Nature, wildlife, photographer, enjoys travel & landscape photography, making fine art prints and digital art. Lens based image and print maker who occasionally uses digital and experimental processes to enhance basic imagery producing fine art photographic prints, art work and products. Watermarks do not show on purchased prints or products. All photographic images and artistic works in this portfolio are copyright © John Kelly Photography(UK), all rights reserved. Artwork, products, photos and images may not be reproduced without written permission from John Kelly, the copyright owner. Website: http://www.jakphoto.co.uk Linked In: http://uk.linkedin.com/in/jakphoto Twitter: https://twitter.com/jakphoto Facebook: https://www.facebook.com/jakphotoart John Kelly Photography (UK) joined Society6 on November 4, 2017
More
Nature, wildlife, photographer, enjoys travel & landscape photography, making fine art prints and digital art.
Lens based image and print maker who occasionally uses digital and experimental processes to enhance basic imagery producing fine art photographic prints, art work and products.
Watermarks do not show on purchased prints or products.
All photographic images and artistic works in this portfolio are copyright © John Kelly Photography(UK), all rights reserved. Artwork, products, photos and images may not be reproduced without written permission from John Kelly, the copyright owner.
Website: http://www.jakphoto.co.uk Linked In: http://uk.linkedin.com/in/jakphoto Twitter: https://twitter.com/jakphoto Facebook: https://www.facebook.com/jakphotoart
John Kelly Photography (UK) joined Society6 on November 4, 2017.
Prints by John Kelly Photography (UK)
16 results
Filter