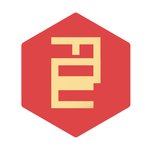 JamesDeanee
So then about me. My name is James Deane I am currently a student at Plymouth College of Art studying Graphic design and Illustration. I am currently in my final year of college so thought that i would start creating a name for myself and hopefully produce some work to submit to my personal portfolio, and even sale later on. Any comments or questions im free to answer any time.. I hope you like the work and if need any questions answering just ask. :) Thanks.. JamesDeanee joined Society6 on September 16, 2011
More
So then about me. My name is James Deane I am currently a student at Plymouth College of Art studying Graphic design and Illustration. I am currently in my final year of college so thought that i would start creating a name for myself and hopefully produce some work to submit to my personal portfolio, and even sale later on.
Any comments or questions im free to answer any time.. I hope you like the work and if need any questions answering just ask. :)
Thanks..
JamesDeanee joined Society6 on September 16, 2011.
JamesDeanee's Store
27 results
Filter