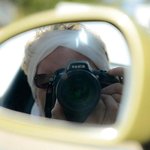 James Gaffney Photography
Born and raised in Los Angeles, James Gaffney is an award-winning, internationally exhibited fine-art and travel photographer and journalist who creates compelling, eye-catching and storytelling-style images. He has been behind the lens for more than a quarter century, first specializing in travel photojournalism for news-service and magazine assignments that continue to send him around the world to capture exotic cultures ranging from the Aboriginals of Australia's remote Far North Queensland to the storied Mosquito Jungle of Honduras and the quixotic rhythms of modern-day Istanbul. James spent 21 years at The Times-Picayune, New Orleans' daily newspaper, as a staff writer and photographer and, later, as an automotive columnist. His award-winning fine-art photography has been featured in professionally juried international, national and local exhibits, including his most recent solo exhibit in Tenerife, Spain, as well as at the Jonathan Ferrara Gallery, New Orleans Darkroom, Ciao Gallery and the St. Tammany Art Association. It is not by accident James brings a journalistic eye to photography. Over the years he has penned several guidebooks including his latest, "The Food Lover's Guide to New Orleans" (Globe Pequot Press), as well as "Daytrips from New Orleans" and "The Insiders' Guide to New Orleans" (both Globe Pequot Press). He was a contributing writer for the guidebook "National Geographic Traveler New Orleans" (National Geographic Traveler). Television credits include writing the 13-episode series "Quest for Adventure" for The Travel Channel. He lives in New Orleans with his wife Cathy. James Gaffney Photography joined Society6 on January 13, 2014
More
Born and raised in Los Angeles, James Gaffney is an award-winning, internationally exhibited fine-art and travel photographer and journalist who creates compelling, eye-catching and storytelling-style images. He has been behind the lens for more than a quarter century, first specializing in travel photojournalism for news-service and magazine assignments that continue to send him around the world to capture exotic cultures ranging from the Aboriginals of Australia's remote Far North Queensland to the storied Mosquito Jungle of Honduras and the quixotic rhythms of modern-day Istanbul.
James spent 21 years at The Times-Picayune, New Orleans' daily newspaper, as a staff writer and photographer and, later, as an automotive columnist. His award-winning fine-art photography has been featured in professionally juried international, national and local exhibits, including his most recent solo exhibit in Tenerife, Spain, as well as at the Jonathan Ferrara Gallery, New Orleans Darkroom, Ciao Gallery and the St. Tammany Art Association.
It is not by accident James brings a journalistic eye to photography. Over the years he has penned several guidebooks including his latest, "The Food Lover's Guide to New Orleans" (Globe Pequot Press), as well as "Daytrips from New Orleans" and "The Insiders' Guide to New Orleans" (both Globe Pequot Press). He was a contributing writer for the guidebook "National Geographic Traveler New Orleans" (National Geographic Traveler). Television credits include writing the 13-episode series "Quest for Adventure" for The Travel Channel. He lives in New Orleans with his wife Cathy.
James Gaffney Photography joined Society6 on January 13, 2014.