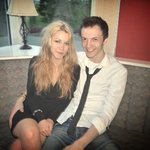 James Howe
James Howe, I'm a 20 year old product design student from Wales, United Kingdom. I have my own footwear brand and company HoweConcepts, my apparel brand AstroApe, and a freelance footwear designer for other brands, and I'm currently taking up photography as a side hobby. James Howe joined Society6 on January 5, 2015
More
James Howe, I'm a 20 year old product design student from Wales, United Kingdom.
I have my own footwear brand and company HoweConcepts, my apparel brand AstroApe, and a freelance footwear designer for other brands, and I'm currently taking up photography as a side hobby.
James Howe joined Society6 on January 5, 2015.