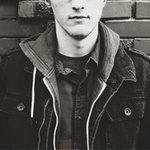 James McGaha Photos
My name is James and I'm from Portland, OR. I am primarily a musician but I've been taking photos for a little while now, first with my iPhone and now I am using a Fuji x20 while editing with Lightroom and Afterlight. Thank you for checking out my photos! Much appreciated. www.jamesmcgaha.com -James James McGaha Photos joined Society6 on February 1, 2014
More
My name is James and I'm from Portland, OR. I am primarily a musician but I've been taking photos for a little while now, first with my iPhone and now I am using a Fuji x20 while editing with Lightroom and Afterlight.
Thank you for checking out my photos! Much appreciated.
www.jamesmcgaha.com
-James
James McGaha Photos joined Society6 on February 1, 2014.
James McGaha Photos's Store
52 results
Filter