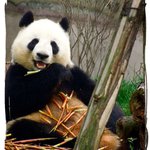 Santiago & James
Why am I submitting work to Society6? Well... The Bible book of Genesis, chapter 19 gives an account of a man named Lot leading his family to safety ahead of the destruction of Sodom. The family was warned to not look back; good advice, in general. Verse 26 tells us that Lot's wife looked back and was turned into a pillar of salt. Theologically, she suffered her fate because she disobeyed God. Perhaps she was looking back at the life she was leaving behind. Perhaps she was looking back vengefully toward a place rife with moral decay. We'll never know. The point is, that she looked back. I believe that, in life, it's good to look back long enough to evaluate your successes and failures, accept the lessons learned and move on. Whatever her motive, I see Lot's wife STOPPING to look back. She became frozen in time and life moved on without her. You'll find me constantly trying to raise my head above the ever-growing mountain of narcissism and complacency around me; I'm driven by the need to pay my bills and live responsibly and also by the need to be continually searching for new avenues of self-expression and purpose. I believe in accountability, loyalty and compassion. I believe I'm accountable to a Higher Authority and strive to live my life accordingly. Life is dynamic and one must seek new experiences, connections and challenges. I have no desire to be turned into a pillar of salt. Santiago & James joined Society6 on January 6, 2014
More
Why am I submitting work to Society6? Well... The Bible book of Genesis, chapter 19 gives an account of a man named Lot leading his family to safety ahead of the destruction of Sodom. The family was warned to not look back; good advice, in general. Verse 26 tells us that Lot's wife looked back and was turned into a pillar of salt. Theologically, she suffered her fate because she disobeyed God. Perhaps she was looking back at the life she was leaving behind. Perhaps she was looking back vengefully toward a place rife with moral decay. We'll never know.
The point is, that she looked back. I believe that, in life, it's good to look back long enough to evaluate your successes and failures, accept the lessons learned and move on. Whatever her motive, I see Lot's wife STOPPING to look back. She became frozen in time and life moved on without her.
You'll find me constantly trying to raise my head above the ever-growing mountain of narcissism and complacency around me; I'm driven by the need to pay my bills and live responsibly and also by the need to be continually searching for new avenues of self-expression and purpose.
I believe in accountability, loyalty and compassion. I believe I'm accountable to a Higher Authority and strive to live my life accordingly. Life is dynamic and one must seek new experiences, connections and challenges. I have no desire to be turned into a pillar of salt.
Santiago & James joined Society6 on January 6, 2014.