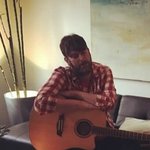 a collection. James Peart
I have been an artist from a very early age. I remember being 7, and drawing Concorde on a page of a book that I can not remember. But I do remember drawing Concorde again, (aged 9), and thinking, 'Wow, I've improved'). I've improved even more since then... James Peart https://www.facebook.com/JamesPeartArtist/ https://www.facebook.com/groups/1504914993096371/ Commissions available, so reach out! jamesjpeart@gmail.com a collection. James Peart joined Society6 on January 18, 2013
More
I have been an artist from a very early age. I remember being 7, and drawing Concorde on a page of a book that I can not remember. But I do remember drawing Concorde again, (aged 9), and thinking, 'Wow, I've improved').
I've improved even more since then...
James Peart
https://www.facebook.com/JamesPeartArtist/ https://www.facebook.com/groups/1504914993096371/
Commissions available, so reach out! jamesjpeart@gmail.com
a collection. James Peart joined Society6 on January 18, 2013.
Framed Prints by a collection. James Peart
288 results
Filter