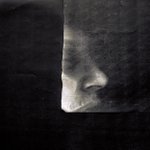 Jamie Cameron
Jamie Cameron is a freelance photographer, musician, time-wasting master-of-none living in North London.
His photography and design work have been featured by such publications as The Guardian, The Times, Stereogum, DJ-Kicks, Electronic Sound, Mojo, The Wire, The London Jazz Festival, The Line of Best Fit, The Fader, The Quietus, The Vinyl Factory, DJ Mag, Spotify, Mixmag, Kings Place London, New Statesmen and Southbank Centre.
Website: http://www.jamiecameron.co.uk.
Facebook: https://www.facebook.com/thecollectedworksofjamiecameron
Instagram: https://www.instagram.com/thelastdinosaur
Read more
Jamie Cameron's Store
Filter