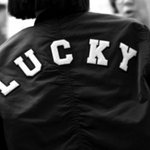 JAM Art
Photography reminds me to notice the beautiful things all around me. I like to take pictures. A good friend's mom got me hooked on photography when I was about 12, and I have barely put a camera down since then. I take portraits generally, but definitely not strictly. I shoot with a Canon 60d and often a 50mm lens. I love black and white, but I recognize when color can be a better option. I will take pictures of anything and everything. Everything is worth being captured. JAM Art joined Society6 on April 15, 2014
More
Photography reminds me to notice the beautiful things all around me.
I like to take pictures. A good friend's mom got me hooked on photography when I was about 12, and I have barely put a camera down since then. I take portraits generally, but definitely not strictly. I shoot with a Canon 60d and often a 50mm lens. I love black and white, but I recognize when color can be a better option. I will take pictures of anything and everything.
Everything is worth being captured.
JAM Art joined Society6 on April 15, 2014.
JAM Art's Store
64 results
Filter