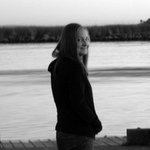 Janelle Anakotta
Welcome! All the artwork on my page are prints of my original work, which are painted with high quality acrylic paints on canvas. You can find the originals at my Etsy Shop or on Instagram under janelleanakotta Thanks for stopping by! :) Janelle Anakotta joined Society6 on July 3, 2016
More
Welcome!
All the artwork on my page are prints of my original work, which are painted with high quality acrylic paints on canvas.
You can find the originals at my Etsy Shop or on Instagram under janelleanakotta
Thanks for stopping by! :)
Janelle Anakotta joined Society6 on July 3, 2016.
Janelle Anakotta's Store
59 results
Filter