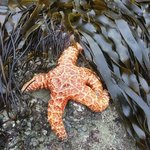 Janet Crosby
Hello and thank you for visiting my page on Society6. I love taking photos and pairing them with words - either on the photo or as part of the title. I love everything ocean, animals, color, and words. My 'main' art is making glass beads. You can find photos of my work here: www.JanetCrosby.com Janet Crosby joined Society6 on February 15, 2015
More
Hello and thank you for visiting my page on Society6. I love taking photos and pairing them with words - either on the photo or as part of the title.
I love everything ocean, animals, color, and words.
My 'main' art is making glass beads. You can find photos of my work here: www.JanetCrosby.com
Janet Crosby joined Society6 on February 15, 2015.