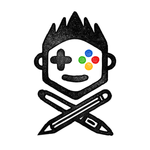 Jango Snow
Thanks for the support and checking out my work. If you don't mind, please tag photos of your items with #JangoArmy or #JangoSnow so I can find you on Instagram/Twitter/etc! BIO: I'm a freelance art director & full-time geek based in Los Angeles. I enjoy the occasional video game, obsessing over films and good television, and spending my free time with my wife Liz and our dog Zelda. Keep up with my work at the following networks: Website: http://www.JangoSnow.com http://www.Facebook.com/JangoSnow http://Instagram.com/JangoSnow http://Twitter.com/JangoSnow Contact: JangoSnow (at) gmail.com GEEK OUT, MAKE ART! :) Jango Snow joined Society6 on March 22, 2013
More
Thanks for the support and checking out my work. If you don't mind, please tag photos of your items with #JangoArmy or #JangoSnow so I can find you on Instagram/Twitter/etc!
BIO: I'm a freelance art director & full-time geek based in Los Angeles. I enjoy the occasional video game, obsessing over films and good television, and spending my free time with my wife Liz and our dog Zelda. Keep up with my work at the following networks:
Website: http://www.JangoSnow.com http://www.Facebook.com/JangoSnow http://Instagram.com/JangoSnow http://Twitter.com/JangoSnow Contact: JangoSnow (at) gmail.com
GEEK OUT, MAKE ART! :)
Jango Snow joined Society6 on March 22, 2013.