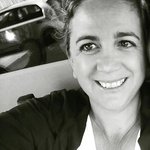 Janicke Johansen
Hi Im Janicke, Im an artist and designer with a love of animals, colour and patterns.
I was born in Norway, raised in Adelaide and I now reside in the very creative and always changeable Melbourne.
My style is best described as fresh, quirky and modern, combining textures, patterns and intense colours to create responses to my environment and memory.
Read more
Janicke Johansen's Store
Filter