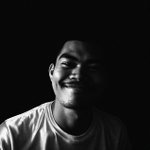 Jaypeeills
Jan Pious Grubat is a Graphic Designer, Teacher and Illustrator living in Las Pinas , Philippines. He's still working in many different techniques in drawing, specialized in T-shirt design, Logo design and web design. Website (Coming Soon) Follow me on instagram for progress shots and new paintings/drawings: http://www.instagram.com/jaypeeills Like my official Facebook page! Tons of updates and photos: https://www.facebook.com/jaypeeills Jaypeeills joined Society6 on January 4, 2013
More
Jan Pious Grubat is a Graphic Designer, Teacher and Illustrator living in Las Pinas , Philippines. He's still working in many different techniques in drawing, specialized in T-shirt design, Logo design and web design.
Website (Coming Soon)
Follow me on instagram for progress shots and new paintings/drawings: http://www.instagram.com/jaypeeills
Like my official Facebook page! Tons of updates and photos: https://www.facebook.com/jaypeeills
Jaypeeills joined Society6 on January 4, 2013.