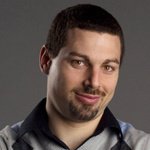 Jared Gase
Graphic design is anywhere and everywhere, touching everything we do, see, and buy. It is complex combinations of words and pictures, numbers and charts, info graphics, photographs and illustrations. Design work to succeed demands the clear thinking of a particularly thoughtful individual who can orchestrate these elements so they all add up to something distinctive, or useful, or playful, or surprising, or subversive or somehow memorable.
The principals of graphic design are to be artistic, creative, and original. When these principals are properly implemented, a mood is created, a perceived value is portrayed, and an intrinsic logic emerges to why the design is impactful. Graphic design is essential to business. It is the primary way of communicating product appeal.
Graphic design is the most ubiquitous of all the arts. It responds to needs at once personal and public, embraces concerns both economic and ergonomic, and is influenced by many disciplines, including art and architecture, philosophy and ethics, literature and language, science and politics and performance. To simple put it: graphic design is the art of speaking without making a sound.
Read more
Prints by Jared Gase
25 results
Filter