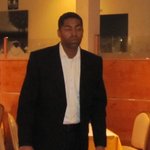 George Jennings Art
George Jennings is a Seattle area artist who began his interest in art in his hometown of Washington, D.C. under the tutelage of his grandfather, accomplished Washington, D.C. artist John N. Robinson during the 1970's. George attended high school at the Duke Ellington School of the Arts in Washington, D.C. and upon graduation, continued to hone his artistic abilities through several years of self-training. In the late 1990's, George moved with his wife to Seattle, Washington where he continued to pursue his interest in art as a career.
George describes his process this way:
"I don't always have "inspirations" for each one my paintings in the way that most people commonly think of inspirations because I typically will either have a simple thought, an idea, or even see a simple image in my mind that I will use to create my vision in a painting. I do, at times, have influences from other great artists in history or an amazing style of art that can be seen in parts of my work. What I always try to do in my work is express the sense of and feeling of peace that I experienced while creating it. My hope is that when viewing any of my work it will cause a person pause and they will connect with the entire piece or even just a portion of the painting because it brings up a positive memory or thought of something that takes them back to a time in their past that could be as far back as childhood or even just yesterday but regardless it brings them joy."
Read more