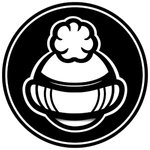 jaytenart
Inspiring, creating and showcasing a range of urban and anime illustrative designs from the artistic mind of JayTen. If you purchase anything from my Society6, share your product with me so I know who's supporting my art! Search @jaytenart on Instagram, Twitter, Facebook and Tumblr! Thanks for stopping by :D jaytenart joined Society6 on December 14, 2014
More
Inspiring, creating and showcasing a range of urban and anime illustrative designs from the artistic mind of JayTen.
If you purchase anything from my Society6, share your product with me so I know who's supporting my art!
Search @jaytenart on Instagram, Twitter, Facebook and Tumblr!
Thanks for stopping by :D
jaytenart joined Society6 on December 14, 2014.
jaytenart's Store
42 results
Filter