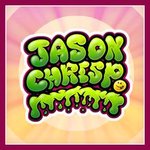 Jason Chrisp
For fans of old school skate and surf graphics, comic books, sci-fi, robots, horror movies, cartoons, rock music and generally all things fun and nerdy! JC loves to create colourful cartoons and designs for both the little kids and big kids alike! Jason Chrisp joined Society6 on February 25, 2015
More
For fans of old school skate and surf graphics, comic books, sci-fi, robots, horror movies, cartoons, rock music and generally all things fun and nerdy!
JC loves to create colourful cartoons and designs for both the little kids and big kids alike!
Jason Chrisp joined Society6 on February 25, 2015.