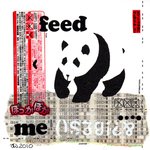 red road
Scottish designer and visual artist. I felt I needed to split my work as it was a little confusing for many people so on this site you'll find my original art and illustration with some mixed media. My other site is red road studio where all my surface decoration and patterns are for sale! Enjoy! Link to red road studio - https://society6.com/textilecentral Website for further info - www.redroadstudio.co.uk red road joined Society6 on January 5, 2010
More
Scottish designer and visual artist. I felt I needed to split my work as it was a little confusing for many people so on this site you'll find my original art and illustration with some mixed media. My other site is red road studio where all my surface decoration and patterns are for sale! Enjoy!
Link to red road studio - https://society6.com/textilecentral
Website for further info - www.redroadstudio.co.uk
red road joined Society6 on January 5, 2010.