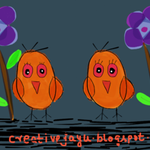 Jayashree
I started painting at a very young age because I am fascinated by colors. I use bright colors in most of my paintings for vivacity and expressiveness. I am a self-taught artist with some art lessons from local community colleges and workshops. As an Award winning artist, I get inspiration from nature, art shows/museums, art books and Picasso. Cubism is my favorite form of art. I enjoy painting with a variety of media—acrylic, Colored pencils,coffee, mixed media, and I love to paint with the Ipad. My website: http://creativejayu.blogspot.com/ My Facebook fan page: www.facebook.com/Artist.Jayashree Thank you ! Jayashree joined Society6 on November 22, 2014
More
I started painting at a very young age because I am fascinated by colors. I use bright colors in most of my paintings for vivacity and expressiveness. I am a self-taught artist with some art lessons from local community colleges and workshops. As an Award winning artist, I get inspiration from nature, art shows/museums, art books and Picasso. Cubism is my favorite form of art. I enjoy painting with a variety of media—acrylic, Colored pencils,coffee, mixed media, and I love to paint with the Ipad.
My website: http://creativejayu.blogspot.com/ My Facebook fan page: www.facebook.com/Artist.Jayashree
Thank you !
Jayashree joined Society6 on November 22, 2014.
Jayashree 's Store
96 results
Filter