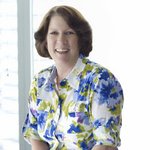 JayneWilsonArt
Originally from England, Jayne is a self-taught artist who now lives in the Houston area. She fell in love with art as she was growing up in England and, on moving to the U.S., continued to enjoy working in acrylics and oil pastels to create landscape paintings of the English countryside that she left behind. However, after opening her home to a number of furry felines, Jayne stopped creating art for several years. As Jayne says 'With long haired cats in the house, keeping the fur out of the paint got to be too much of a challenge.' When she was introduced to the 3D digital graphics program Bryce in 2004 a whole new world of artistic possibilities opened up to her. Since that introduction, she has branched out and expanded her skills and now uses Vue Esprit and DAZ 3D to create art in a variety of styles, including landscapes, equine art and abstracts. In October 2012, Jayne's piece entitled 'Heartland' placed 4th in the Digital/Photography category and 7th in the Overall Winners category in the Second Annual 'Countryside' Juried Art Competition at Light, Space & Time. It is now included in the November 2012 Countryside Art Exhibition In January of 2013, Jayne's work 'Autumn Companions' earned an Honorable Mention in the 2013 Artists Alive and Well Juried Open Exhibition from Juror Patrick Palmer, Dean of the Glassell School at the Museum of Fine Arts/Houston. In addition to her original 3D digital renderings, she enjoys taking photographs of the beauty she sees around her, particularly the flowers, butterflies and birds that abound in her Certified Wildlife Habitat garden. All images are copyrighted ©2007-2013 Jayne Wilson and may not be downloaded, reproduced, copied, or manipulated in any manner without prior written permission. JayneWilsonArt joined Society6 on October 18, 2013
More
Originally from England, Jayne is a self-taught artist who now lives in the Houston area. She fell in love with art as she was growing up in England and, on moving to the U.S., continued to enjoy working in acrylics and oil pastels to create landscape paintings of the English countryside that she left behind. However, after opening her home to a number of furry felines, Jayne stopped creating art for several years.
As Jayne says 'With long haired cats in the house, keeping the fur out of the paint got to be too much of a challenge.'
When she was introduced to the 3D digital graphics program Bryce in 2004 a whole new world of artistic possibilities opened up to her. Since that introduction, she has branched out and expanded her skills and now uses Vue Esprit and DAZ 3D to create art in a variety of styles, including landscapes, equine art and abstracts.
In October 2012, Jayne's piece entitled 'Heartland' placed 4th in the Digital/Photography category and 7th in the Overall Winners category in the Second Annual 'Countryside' Juried Art Competition at Light, Space & Time. It is now included in the November 2012 Countryside Art Exhibition
In January of 2013, Jayne's work 'Autumn Companions' earned an Honorable Mention in the 2013 Artists Alive and Well Juried Open Exhibition from Juror Patrick Palmer, Dean of the Glassell School at the Museum of Fine Arts/Houston.
In addition to her original 3D digital renderings, she enjoys taking photographs of the beauty she sees around her, particularly the flowers, butterflies and birds that abound in her Certified Wildlife Habitat garden.
All images are copyrighted ©2007-2013 Jayne Wilson and may not be downloaded, reproduced, copied, or manipulated in any manner without prior written permission.
JayneWilsonArt joined Society6 on October 18, 2013.
JayneWilsonArt's Store
7 results
Filter