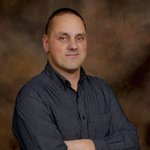 Jason Girard
As an artist I create pictures from my mind most of the time but also work from my stock photography or clients photos when working on Murals and other commissioned work. Traditional Painting with Acrylics is something I will always cherish being a part of along with the whole thought process that one goes through as paint covers the work surface from a blank canvas to what we call the finished art. Spray Paint Art is an Urban type of Graffiti Art that I have really enjoyed and gotten much back from in the past years. This art for me has evolved greatly over time and has become a staple in my galleries. Inspiration for me comes from many places and artists alike such as Rembrandt, Da Vinci and Dali to modern time artists like Frazetta, Giger and Vallejo Thanks Jason Girard Jason Girard joined Society6 on April 24, 2015
More
As an artist I create pictures from my mind most of the time but also work from my stock photography or clients photos when working on Murals and other commissioned work.
Traditional Painting with Acrylics is something I will always cherish being a part of along with the whole thought process that one goes through as paint covers the work surface from a blank canvas to what we call the finished art.
Spray Paint Art is an Urban type of Graffiti Art that I have really enjoyed and gotten much back from in the past years. This art for me has evolved greatly over time and has become a staple in my galleries.
Inspiration for me comes from many places and artists alike such as Rembrandt, Da Vinci and Dali to modern time artists like Frazetta, Giger and Vallejo
Thanks Jason Girard
Jason Girard joined Society6 on April 24, 2015.