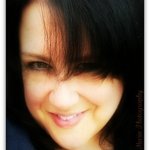 Jeanne Marie Photography
"A photograph is like the recipe – a memory, the finished dish." ~ Carol Latet
Welcome to my Gallery! ^_^*
I am a 45 year old single mother of two beautiful grown children, with a first grandchild on the way. I grew up in Edmonds, Washington and now reside in the ever-growing city of Marysville, Washington.
Ever since I was a little girl, when I received my very first camera as a gift from my grandparents, I have had an undeniable passion for photography and portraiture. I wanted to photograph everyone and everything. I would pose my sisters for this picture or that. The cat and our laboradors were always happy to indulge me and all the little kids I used to babysit were thrilled to sit and have me take their pictures.
Back then, in "simpler times" (ha!) we weren't able to see our pictures instantly. Nor did we have the option to delete and do-over like we do today. Photographic technology has come a long way since then. I tend to be a bit nostalgic about those times. I love the old-time look of photos from days-gone-by.
Today my passion for photography has just grown by leaps and bounds!
I love to shoot in natural light. My passion is to creatively capture those special moments in our lives that seem to escape us as quickly as they arrive.
My philosophy is that your photos should tell your story. Your portraits should reflect who you are, and your unique personality. Your photo shoot should be fun, stress free, and as enjoyable as possible for everyone.
Your perfect photo isn't about a stiff, stuffy pose, wearing uncomfortable clothes, without a hair out of place, and a plastic smile on your face…
Sometimes, your perfect portrait is just you and your child, or your family and pets in a natural environment that is comfortable for all of you, doing those simple everyday things that you all enjoy, and having the time of your life doing them – together!
I will work with you, to create lasting memories that will be cherished for all time. ♥
Welcome to Jeanne Marie Photgraphy!
♥ HERE, WE GROW! ♥
Read more
Jeanne Marie Photography's Store
Filter
Jeanne Marie Photography's Store