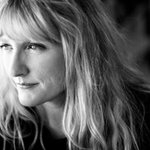 Jeanne Oliver
I grew up watching old movies. I was inspired by the styles and femininity of the past. Nothing seemed more glamorous to me than Vivien Leigh sweeping down a staircase, Grace Kelly wearing white gloves with a black cocktail dress or Audrey Hepburn outside of Tiffany's. Hours were spent designing my own creations and dreaming of wearing all the apparel my fingers could sketch. Today I have the honor of offering you collections of my clothing, bags, art, jewelry and vintage pieces that tell a story. Each piece full of attention to detail and design. Welcome to my shop and I hope you enjoy your visit. You can find my complete collection at www.jeanneoliverdesigns.com Jeanne Oliver joined Society6 on May 2, 2012
More
I grew up watching old movies. I was inspired by the styles and femininity of the past. Nothing seemed more glamorous to me than Vivien Leigh sweeping down a staircase, Grace Kelly wearing white gloves with a black cocktail dress or Audrey Hepburn outside of Tiffany's. Hours were spent designing my own creations and dreaming of wearing all the apparel my fingers could sketch. Today I have the honor of offering you collections of my clothing, bags, art, jewelry and vintage pieces that tell a story. Each piece full of attention to detail and design. Welcome to my shop and I hope you enjoy your visit.
You can find my complete collection at www.jeanneoliverdesigns.com
Jeanne Oliver joined Society6 on May 2, 2012.
Jeanne Oliver's Store
79 results
Filter