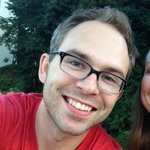 Jeff Finley
Creative Entrepreneur, Spiritual Mystic, and Habit Coach at Maker/Mistaker I'm a creative entrepreneur living mindfully and in alignment with my soul. I've had my share of fame and fortune, but still found myself depressed. Habits like waking early, meditation, and journaling changed my life. I've since woken up and am blogging about my journey. Jeff Finley joined Society6 on November 4, 2010
More
Creative Entrepreneur, Spiritual Mystic, and Habit Coach at Maker/Mistaker
I'm a creative entrepreneur living mindfully and in alignment with my soul. I've had my share of fame and fortune, but still found myself depressed. Habits like waking early, meditation, and journaling changed my life. I've since woken up and am blogging about my journey.
Jeff Finley joined Society6 on November 4, 2010.